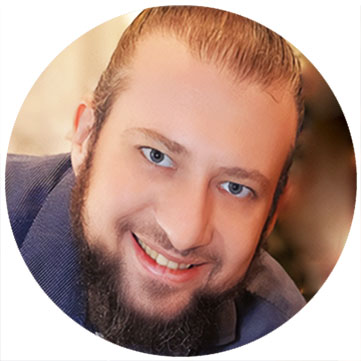 Words from the author:
"Hello, my name is Yordan Balabanov – a passionate traveler looking for hot summer days and endless beaches. I'm a fan of cruise vacations, tequila cocktails and good vibes only!"
...
In this article, we'll delve into the details of some of the top cruise lines that cater specifically to families, ensuring a memorable and enjoyable voyage for everyone on board!

Planning a family cruise vacation is an exciting endeavor, but with so many options available, it can be challenging to determine which cruise line is best suited for your family's needs. Fortunately, numerous cruise lines offer exceptional experiences for families with kids. Here are our favorite: 
Disney Cruise Line
Unsurprisingly, Disney Cruise Line ranks high on the list when it comes to family-friendly cruising. From the moment you step foot on their ships, you'll be immersed in the enchanting world of Disney characters, captivating shows, and magical dining experiences. Whether it's a deck party with Mickey and friends or a Broadway-style production of a beloved Disney tale, Disney Cruise Line offers entertainment that delights guests of all ages.
What sets Disney Cruise Line apart is its exceptional kids' clubs. The Oceaneer Club and Lab provide interactive play areas for children aged 3 to 12, featuring activities like storytelling, crafts, and video games. Tweens, aged 11 to 14, have their own dedicated space called the Edge, where they can enjoy dance parties and gaming. For teenagers, Vibe offers an exclusive hangout with a lounge area and planned events. Disney Cruise Line ensures that every family member finds something tailored to their age and interests.
Royal Caribbean International
Royal Caribbean International is renowned for its innovative ships and an extensive array of family-oriented activities. Their larger ships, like Symphony of the Seas and Harmony of the Seas, boast jaw-dropping features such as the Ultimate Abyss slide, FlowRider surf simulator, and ziplining adventures. These vessels also host spectacular Broadway-style shows, including popular productions like "Mamma Mia!" and "Grease."
At the heart of Royal Caribbean's family-friendly appeal is their Adventure Ocean Youth Program. This program provides age-specific activities and adventures for children aged 3 to 17. The Aquanauts (3-5 years), Explorers (6-8 years), and Voyagers (9-11 years) engage in science experiments, arts and crafts, and themed parties, while the teen-focused Living Room offers a dedicated space for socializing and organized activities. Royal Caribbean's commitment to family fun ensures that kids of all ages are entertained throughout the voyage.
ADVERTISEMENT
Carnival Cruise Line
Carnival Cruise Line offers a vibrant and energetic atmosphere that appeals to families seeking an exciting yet affordable vacation. Their "Camp Ocean" program ensures that kids have a blast with age-appropriate activities and supervised fun. Divided into three groups – Penguins (2-5 years), Stingrays (6-8 years), and Sharks (9-11 years) – children can participate in treasure hunts, face painting, sports tournaments, and arts and crafts projects.
Carnival's ships feature thrilling water parks with splash zones and twisting waterslides, providing endless entertainment for kids and parents alike. Outdoor sports courts, mini-golf courses, and the exhilarating SkyRide suspended bike ride offer even more opportunities for active family fun. When evening falls, the whole family can enjoy comedy shows, live music performances, and engaging Broadway-style productions.
Norwegian Cruise Line
Norwegian Cruise Line offers a relaxed atmosphere and freestyle cruising concept, making it an excellent choice for families. The "Splash Academy" is Norwegian's complimentary kids' club that provides engaging activities and entertainment for children aged 3 to 12. From circus workshops and arts and crafts to video games and themed parties, children will have a memorable time in this dedicated space.
Teens are not forgotten on Norwegian Cruise Line. The "Entourage" program caters specifically to those aged 13 to 17, offering a trendy hangout with video games, movies, sports tournaments, dance parties, and an exclusive outdoor sundeck.
Norwegian Cruise Line's ships feature exciting amenities such as water parks with thrilling slides, high-tech virtual reality experiences, 4D cinemas, and sports simulators. With family-friendly dining options and spacious cabins, Norwegian Cruise Line ensures that families have a comfortable and enjoyable journey.
ADVERTISEMENT
When it comes to finding the best cruise line for your family vacation, considering the needs and preferences of your children is crucial!
From the enchanting world of Disney Cruise Line to Royal Caribbean's innovative activities and Norwegian Cruise Line's freestyle cruising, there are exceptional options available for families with kids. So, take the time to explore these cruise lines and embark on a remarkable adventure that will create lasting memories for your entire family. Bon voyage!

Quick links | Yordan Balabanov
Let yourself be inspired for new adventures! Follow Yordan on the social media!





One comment
I completely agree with you! Disney cruises truly offer an amazing experience for kids. The magical atmosphere and dedicated kids' programs make it a dream come true. However, I understand that the price can be a consideration. Carnival cruises are indeed fantastic for fun-filled family vacations, and Royal Caribbean's slides and entertainment options are top-notch. While I haven't tried Norwegian Cruise Line, I've heard great things. As for Princess cruises (which you didn't mention here), they offer good value for the price. Ultimately, if you're looking for an unforgettable cruising experience, Disney cruises are worth every penny!