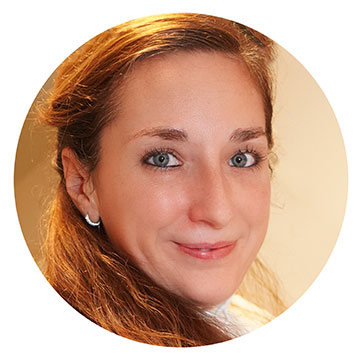 Words from the author:
"Hello, my name is Savina – I am passionate about exploring new destinations, making unforgettable memories with my loved ones, and expressing my artistic side through various forms of creativity!"
...
Lisbon, the enchanting capital city of Portugal, is famous for its historic tram system that weaves through its narrow, hilly streets. Among the various tram lines, none is as iconic and beloved as Tram Line No. 28

Embarking on a journey along this historic route is not only a mode of transportation but also a nostalgic adventure through the heart of Lisbon's rich history.
History of Tram Line No. 28 in Lisbon
Tram Line No. 28 has been in operation since 1914, making it one of the oldest tram lines in the city. Originally designed as a practical means of transport for locals, it quickly became a popular choice for tourists due to its scenic route and accessibility to Lisbon's most famous neighborhoods and landmarks.
The route begins in Martim Moniz, in the heart of Lisbon, and winds its way through the narrow streets of the Alfama district. As the tram navigates the tight corners and steep hills, passengers are treated to breathtaking views of historic buildings, colorful tiles, and glimpses of the Tagus River in the distance. The tram passes by the Sé Cathedral, the oldest church in Lisbon, and the Miradouro da Graça, a stunning viewpoint offering panoramic vistas of the city.
Continuing its journey, Tram 28 climbs uphill, taking passengers through the charming neighborhoods of Mouraria and Baixa. Here, you'll witness the architectural grandeur of Praça do Comércio, the bustling commerce square that once served as the main gateway to the city. As the tram climbs even higher, it reaches the vibrant district of Bairro Alto, known for its lively nightlife, quaint shops, and trendy bars.
The final stretch of the journey leads to Estrela, where the tram glides past the magnificent Estrela Basilica and its picturesque gardens. This peaceful neighborhood offers a serene escape from the hustle and bustle of the city center, and the perfect spot to conclude your tram adventure.
Today, Tram Line No. 28 stands as a living testament to Lisbon's rich cultural heritage. Riding the tram is like stepping back in time, as the vintage carriages rattle along the tracks, passing by historical landmarks and immersing passengers in the city's vibrant atmosphere. Whether you're a history enthusiast, a curious traveler, or simply seeking an authentic Lisbon experience, Tram Line No. 28 is an absolute must-see.
ADVERTISEMENT
Map of Tram Line No. 28 in Lisbon
Embarking on a journey along Tram Line No. 28 in Lisbon is an excellent way to explore the city's most captivating neighborhoods and landmarks. To help you navigate this historic route, here's a breakdown of the tram line and the key stops along the way:
01. Martim Moniz:
Starting point of the tram line, Martim Moniz is a vibrant square in central Lisbon known for its multicultural atmosphere and bustling market.
02. Grilo:
This stop is near the picturesque Alfama district, where you can wander through narrow streets, visit the Sé Cathedral, and enjoy stunning views of the city.
03. Miradouro da Graça:
A viewpoint offering panoramic vistas of Lisbon. Take a moment to admire the breathtaking scenery before continuing your journey.
04. Largo da Graça:
This square is surrounded by quaint cafes and restaurants, perfect for a quick break or a delicious Portuguese meal.
05. Portas do Sol:
Another magnificent viewpoint with sweeping views of Lisbon's historic center, including the São Jorge Castle.
06. Sé Cathedral:
The oldest church in Lisbon, renowned for its Gothic architecture and peaceful atmosphere.
07. Rua da Conceição:
Located in the heart of Baixa, Lisbon's downtown area. It's a bustling street with shops and cafes, where you can indulge in some retail therapy or enjoy a cup of traditional Portuguese coffee.
08. Praça da Figueira:
A bustling square that serves as a gateway to Lisbon's main shopping district. It's a perfect place to soak in the vibrant energy of the city.
09. Rossio:
One of Lisbon's most iconic squares, Rossio is surrounded by beautiful architecture, including the neoclassical D. Maria II National Theatre.
10. Rua da Conceição:
This stop marks the return to Baixa district, where you can explore its elegant streets lined with shops and restaurants.
11. Rua da Madalena:
A charming street in the heart of Lisbon, known for its traditional stores and cozy eateries.
12. Praça Luís de Camões:
Located in the bohemian district of Chiado, this square is surrounded by bookstores, art galleries, and trendy cafes.
13. Largo do Chiado:
A lively square with outdoor terraces, where you can enjoy a refreshing drink or a delicious Portuguese pastry.
14. Calhariz (Bica Funicular):
Here, you can hop off the tram and take a ride on the iconic Bica Funicular, a historic cable railway that offers a thrilling descent through the steep streets of Bairro Alto.
15. Santa Catarina:
This stop is close to the breathtaking viewpoint of Miradouro de Santa Catarina, where you can relax and enjoy panoramic views of the Tagus River.
16. São Paulo:
Located in the vibrant district of Bairro Alto, São Paulo is known for its lively nightlife, trendy bars, and eclectic atmosphere.
17. Cais do Sodré:
The final stop of Tram Line No. 28, Cais do Sodré is a transportation hub where you can easily connect to trains, buses, and ferries to explore other parts of Lisbon or venture beyond the city.
Remember, Tram Line No. 28 can get quite crowded, especially during peak tourist seasons. It's advisable to arrive early or plan your journey during off-peak hours to ensure a more comfortable experience.
ADVERTISEMENT
Practical Tips for Visiting Lisbon and Taking Tram Line No. 28 as a Tour Hop-On and Off
Visiting Lisbon and embarking on a journey along Tram Line No. 28 is an exciting and memorable experience. To make the most of your adventure, here are some practical tips to keep in mind:
01. Plan your schedule:
Tram Line No. 28 can get crowded, so consider starting your journey early in the morning or later in the evening to avoid peak hours. Planning your itinerary in advance will help you make the most of your time and avoid long queues.
02. Purchase a rechargeable transport card:
Lisbon's public transport system operates on a rechargeable card system called "Viva Viagem." Purchase a card and load it with credits to easily hop on and off the tram without the hassle of buying individual tickets for each trip.
03. Be aware of pickpockets:
Like any popular tourist destination, Lisbon has its share of pickpocketing incidents, particularly on crowded trams. Stay vigilant, keep an eye on your belongings, and avoid displaying valuable items openly.
04. Enjoy the ride:
Tram Line No. 28 offers a unique perspective of Lisbon's vibrant neighborhoods. Instead of rushing from one stop to another, take the time to admire the stunning architecture, colorful tiles, and captivating street scenes as the tram winds its way through the city.
05. Hop off and explore:
Tram Line No. 28 passes by several notable landmarks and neighborhoods. Don't hesitate to hop off at stops that catch your interest and explore the surrounding areas on foot. This allows you  to immerse yourself in the atmosphere, discover hidden gems, and interact with locals.
06. Be prepared for hilly terrain:
Lisbon is known for its hilly landscape, and Tram Line No. 28 follows a route that includes steep inclines and declines. Wear comfortable shoes and be prepared for some walking as you explore the neighborhoods surrounding the tram stops.
07. Mind the narrow streets:
Tram Line No. 28 navigates through narrow streets, and at times, it may feel like the tram is inches away from buildings and parked cars. Be cautious when standing near the tram doors and avoid leaning out too far to capture the perfect photo.
08. Consider alternate routes:
While Tram Line No. 28 is the most popular and iconic tram route, it can get crowded. If you prefer a more relaxed experience, consider exploring other tram lines or even taking a leisurely walk through Lisbon's neighborhoods.
09. Stay hydrated and carry snacks:
The journey along Tram Line No. 28 can be quite lengthy, and there might not be many opportunities to grab refreshments along the way. Carry a bottle of water and some snacks to keep yourself energized throughout the ride.
By following these practical tips, you'll be well-prepared to embark on a memorable adventure along Tram Line No. 28 in Lisbon. Enjoy the rich history, stunning views, and vibrant neighborhoods as you hop on and off, creating lasting memories of your visit to this captivating city.