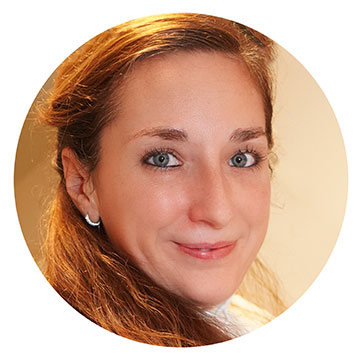 Words from the author:
"Hello, my name is Savina – I am passionate about exploring new destinations, making unforgettable memories with my loved ones, and expressing my artistic side through various forms of creativity!"
...
Uncover the history, essential tips, and practical information for visiting Madame Tussauds in London, the iconic wax museum, ensuring an unforgettable experience

Discover essential tips and advice to make your visit to Madame Tussauds a memorable one, from pre-booking tickets and planning your itinerary to capturing the perfect photos with lifelike wax figures.
The History of Madame Tussauds
Madame Tussauds, located in London, is one of the world's most famous wax museums, attracting millions of visitors each year. The history of Madame Tussauds dates back to the late 18th century, and it has since become an iconic landmark and a must-visit attraction for tourists from all over the globe.
The museum was founded by Marie Tussaud, a talented wax sculptor born in Strasbourg, France, in 1761. She learned the art of wax modeling from her mentor, Dr. Philippe Curtius, who was a skilled anatomist and wax sculptor himself. Tussaud honed her skills under his guidance and later inherited his waxwork collection.
In 1802, Tussaud moved to London, where she established her first permanent exhibition on Baker Street. The collection consisted of wax figures of notable personalities of the time, including political leaders, royalty, and other prominent individuals. Over the years, the exhibition grew in popularity and became a beloved attraction among locals and tourists alike.
One of the defining moments in Madame Tussauds' history was the Chamber of Horrors, introduced in the early 19th century. This section displayed wax figures depicting infamous criminals and historical villains, capturing the public's fascination with crime and punishment.
Throughout the years, Madame Tussauds expanded its collection and opened branches in various cities worldwide. However, the original London location remains the most iconic and historically significant.
Today, Madame Tussauds in London houses an extensive collection of lifelike wax figures representing celebrities, sports stars, historical figures, and fictional characters. Visitors can pose with their favorite personalities, snap photos, and even interact with some of the exhibits using advanced technologies.
The museum's rich history, coupled with its meticulous craftsmanship and attention to detail, has solidified Madame Tussauds' reputation as a premier tourist attraction in London and a unique way to engage with popular culture and history.
ADVERTISEMENT
Practical Tips for Visiting Madame Tussauds
Visiting Madame Tussauds in London can be an exciting and immersive experience. To help you make the most of your visit, here are some practical tips:
Check for online discounts and packages:
Before purchasing your tickets, explore the Madame Tussauds website for any online discounts or package deals. Sometimes, combining your visit with other attractions or purchasing tickets in advance can result in cost savings.
Pre-book your tickets:
Madame Tussauds can get extremely busy, especially during peak tourist seasons. To avoid long queues, it's advisable to book your tickets online in advance. This will not only save you time but also allow you to choose a convenient time slot for your visit.
Combine with nearby attractions:
Madame Tussauds is situated in a vibrant part of London, close to other popular attractions like the Sherlock Holmes Museum and Regent's Park. Consider combining your visit to Madame Tussauds with nearby attractions to make the most of your time in the area.
ADVERTISEMENT
Useful Information for Visiting Madame Tussauds
1. Pets:
Madame Tussauds does not allow pets inside the museum, with the exception of service animals. Service animals must be properly trained and on a leash or harness at all times. It's advisable to check the specific guidelines and contact the museum in advance if you have any questions regarding service animals.
2. Visiting with Kids:
Madame Tussauds can be a great experience for children, especially those who are fans of celebrities, fictional characters, or historical figures. The museum offers a mix of interactive exhibits and lifelike wax figures that can captivate children's imagination. However, keep in mind that the museum can get crowded, so it's essential to supervise your children and ensure their safety. Additionally, some exhibits may have height restrictions or content that may not be suitable for very young children, so it's recommended to review the museum's guidelines before your visit.
3. Best Time to Visit:
The best time to visit Madame Tussauds in terms of crowd levels is generally on weekdays, particularly during non-peak hours. Early mornings or later in the afternoon tend to be less crowded compared to midday. If you prefer a quieter and more relaxed experience, these times are recommended. However, it's always a good idea to check for any special events, holidays, or school breaks that may affect visitor numbers.
4. Transportation:
Madame Tussauds is conveniently located in the heart of London and is easily accessible by various modes of transportation. You can choose to travel by bus, taxi, or private car. The museum is well-connected by public transportation, and there are several bus routes that pass by or near the attraction.
5. Parking:
Madame Tussauds does not have its own parking facilities. However, there are paid parking options available in the vicinity, including on-street parking and nearby car parks. It's recommended to check for parking options in advance and allow sufficient time to find suitable parking.
6. Duration of Visit:
The average visit to Madame Tussauds typically takes around two to three hours, depending on your level of interest in the exhibits and the crowd levels. This duration allows ample time to explore the museum, take photos, and interact with the displays. However, if you have specific exhibits or experiences you're particularly interested in, or if you prefer a more leisurely pace, you may want to allocate additional time.
It's important to note that specific details regarding transportation, parking, and visit duration may vary, so it's advisable to check the official Madame Tussauds website or contact their customer service for the most accurate and up-to-date information.
One comment
I recently had the opportunity to visit Madame Tussauds, and I must say, it was absolutely incredible! Walking into the world-renowned wax museum was like stepping into a realm of wonder. What truly amazed me was the immersive atmosphere created within each themed section. It felt like stepping onto a movie set. Trust me, it's an adventure you won't want to miss!